At Lawn Boys, we strive to offer the best quality services for your residential and commercial property. We ensure 100% customer satisfaction 365 days a year. Our business has been built on the foundations of hard work, honesty and a can-do attitude. With a track record of repeat customers for over twenty-two years, we trust our reputation and referrals to speak for themselves.
Building Our Business on a Solid Foundation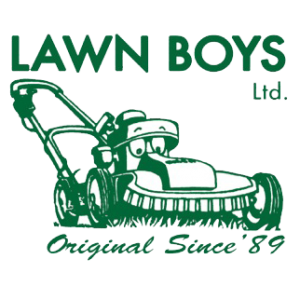 Established in 1989 by Brant Boychuk while he was attending university, Lawn Boys has grown from a part-time job to a corporation that provides full-time employment for local members of the community as well as many seasonal positions for students. Our reputation speaks for itself as we continue to bring back customers and employees every year. We have developed a working culture that promotes company growth without sacrificing service. We continually educate our employees through local institutions to ensure you have the most capable individuals working on your property. For over twenty years, we have been there to consistently provide top-quality maintenance services.
Communication & Appreciation
We appreciate and value each individual customer we work for. We also understand the necessity of reciprocal communication between you and our team in this competitive service industry. By doing so, we have been able to gradually develop and grow for the past twenty-two years. It is this understanding and philosophy that has enabled us to separate ourselves from the many competitors that have come and gone throughout the years.
Environmentally-Friendly Lawn Care
We continually strive to offer better service while minimizing negative impacts on the environment. Through proper education, we are able to offer the most environmentally friendly program, without sacrificing quality. We continually invest in new equipment and the latest employee training available to ensure our customers receive the best quality property maintenance.
All of our services are provided with two important approaches in mind:
Integrated Pest Management (IPM): An approach that uses a combination of techniques in an organized program to suppress pests (such as dandelions, broad leaf weeds, and harmful insects) effectively, economically and in an environmentally sound manner while minimizing the use of harmful pesticides.
Plant Health Care (PHC): Emphasizes managing a healthy plant ecosystem and working with nature, not against, to provide a flourishing landscape for all wanted plants.
This means that when we come across a problem or pest on a property, we do not respond instantly with a pesticide. We take into account the various factors of the landscape—history of the property, fertilization schedules, lawn mowing habits and recent weather reports—to understand the root cause of the problem. A properly maintained landscape can protect itself from pests.
Following a maintenance program specific to Manitoba will allow your property to fend off disease and pests, continue to grow and flourish and be self-sustainable while benefiting the environment. We try to mulch when cutting as much as possible to prevent weeds and promote healthy lawns. When we do have to bag the clippings, we can dispose of them at various recycling depots across the city.